We make lightweights out of your heavyweights. 3 kgs to 30 kgs – 30 tons to 300 tons? Alztec offers customized solutions designed for your needs and requirements.
Can't find any off-the-shelf solutions for your automation needs? That's where Alztec's custom-made systems come in. Alztec offers systems which are precisely tailored to your needs. Either based on Alztec's extensive portfolio of existing solutions, rapidly tweaked and configured to meet your specific needs. Or brand new custom-made solutions specially designed and implemented just for you. The sky is the limit. The Truemaker are ready and waiting to serve you.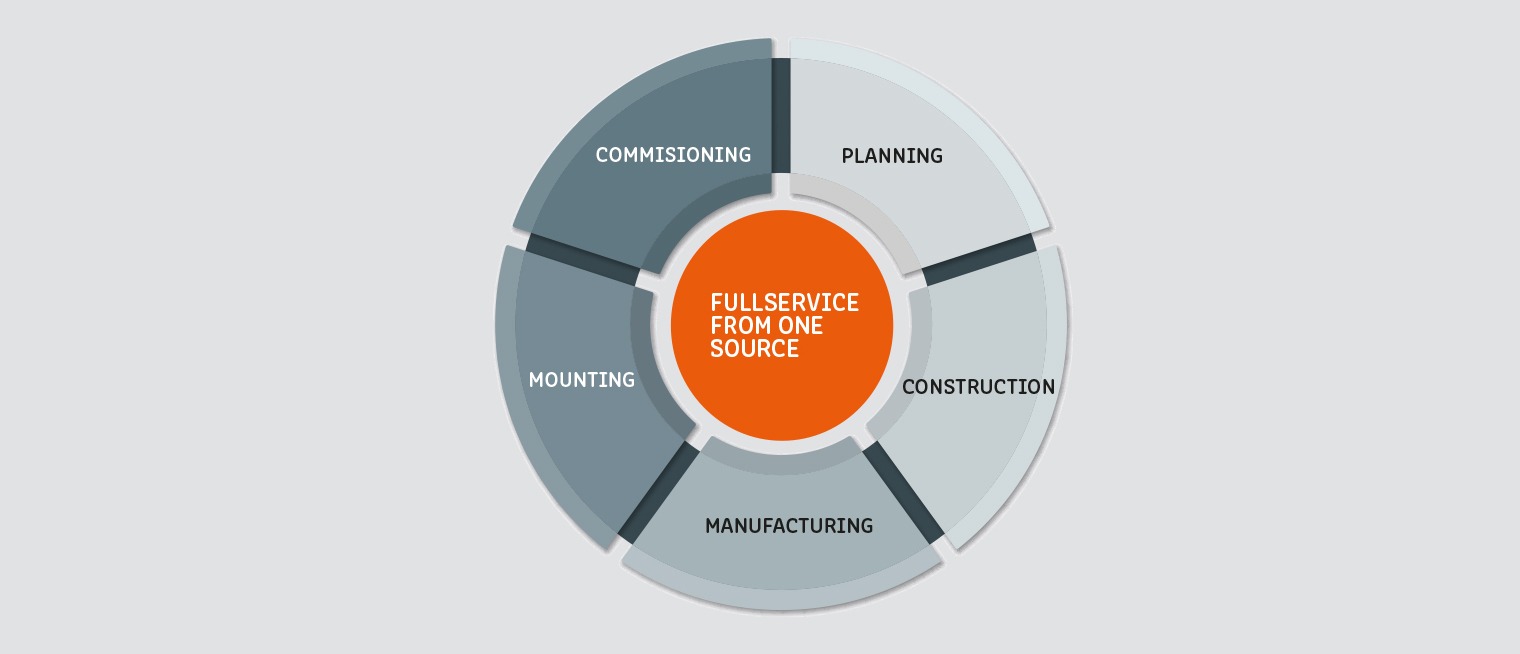 Example
Fully automatic
rail loading
Save time one the tracks.
Heavy loads easily and
precisely loaded.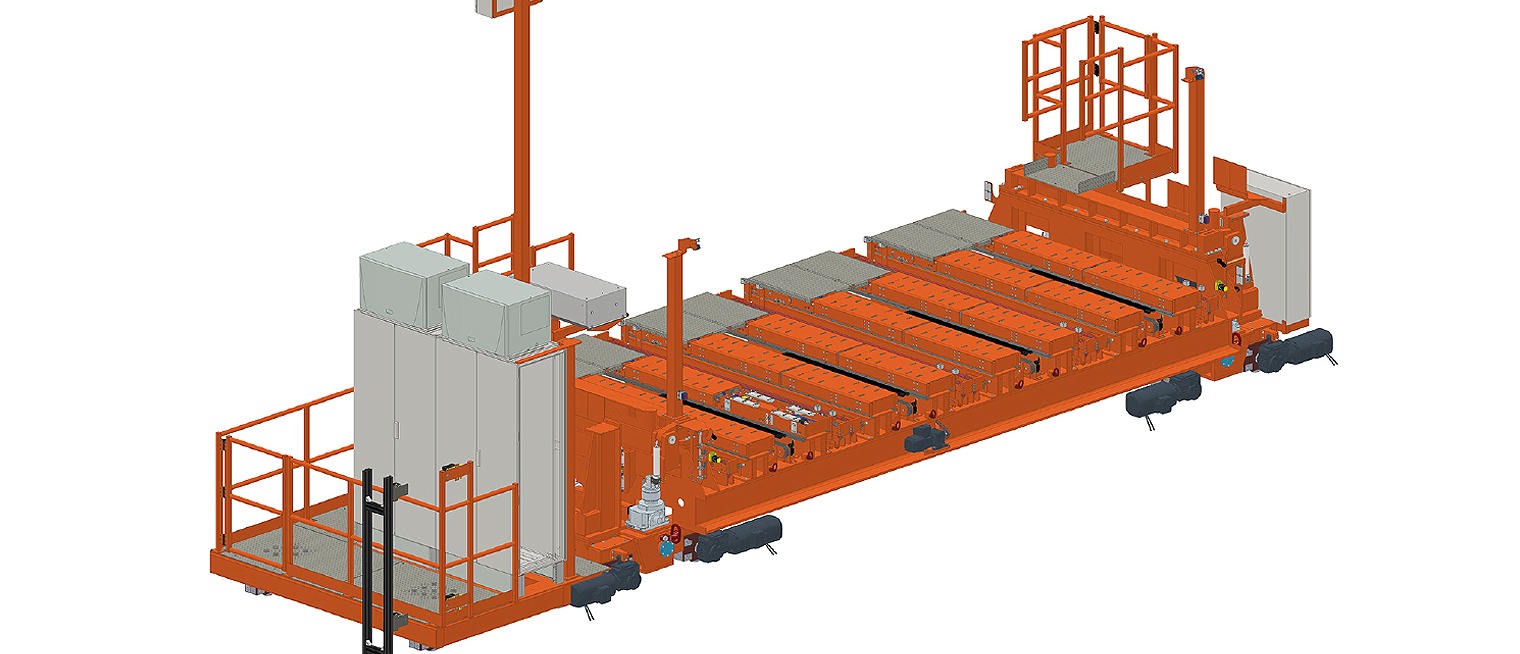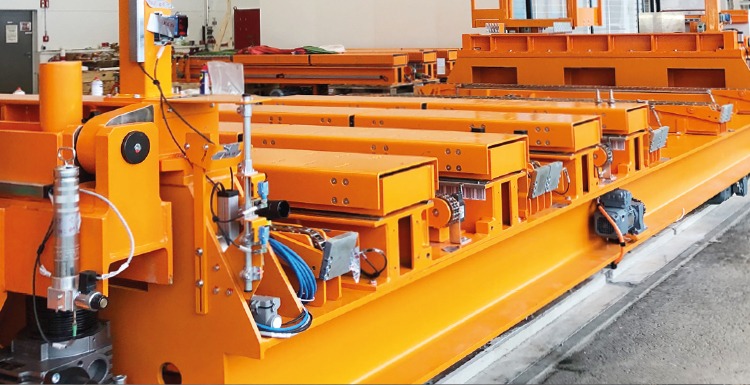 The task
Unloading
Loading
An automotive plant is receiving battery modules by rail in stacks weighing up to five tons and shipping batteries in stacks weighing up to five tons. The plant's requirement: fully automated unloading and reloading of the arriving mixed-freight trains comprising up to six railcars per train.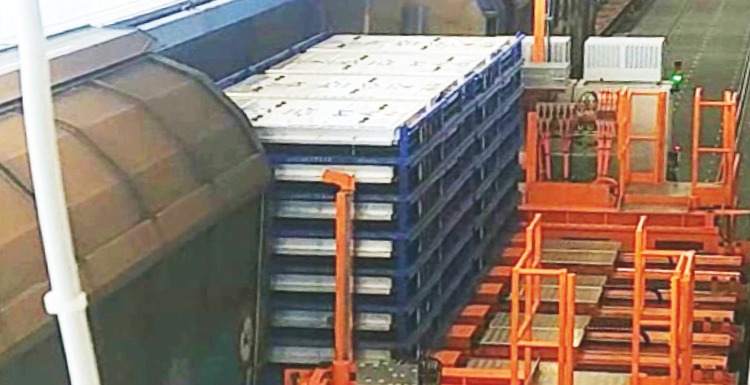 The solution
Alztec develops and supplies The self-loading railcar designed to unload stacks of modules or batteries in packs of 4 or 3 from the train and to reload the train with identical cargo. The system moves loads of up to 20 tons at a speed of up to 2.0 meters/second. The self-loading railcar features a loading device. The system is designed for fully automated unloading of approx. 250 stacks per day and fully automated reloading of approx. 250 stacks per day, in two shifts.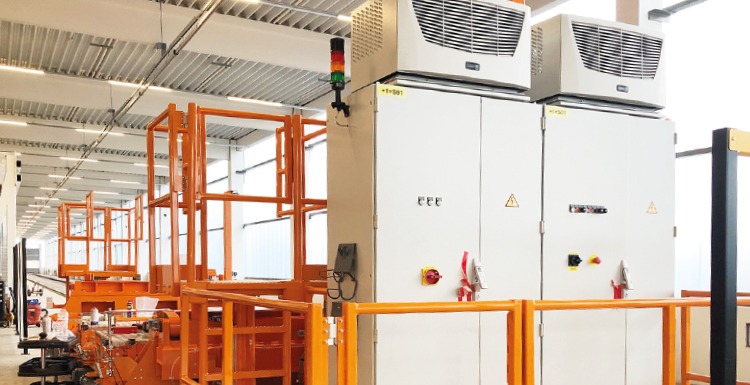 Facts and figures
250 stacks per day
Payload: 20 tons
Alztec team:
2 design & engineering staff
8 assembly & commissioning staff
2 electrical & control engineering staff
Main components:
1 self-loading railcar
170 metres of rail
1 safety features & equipment
1 plant control system including visualization
Example
Cross-plant
material flow from
vehicle bodies
This is where the connection womes into play. Over 400 vehicles are moved per day.
What matters is the bottom line.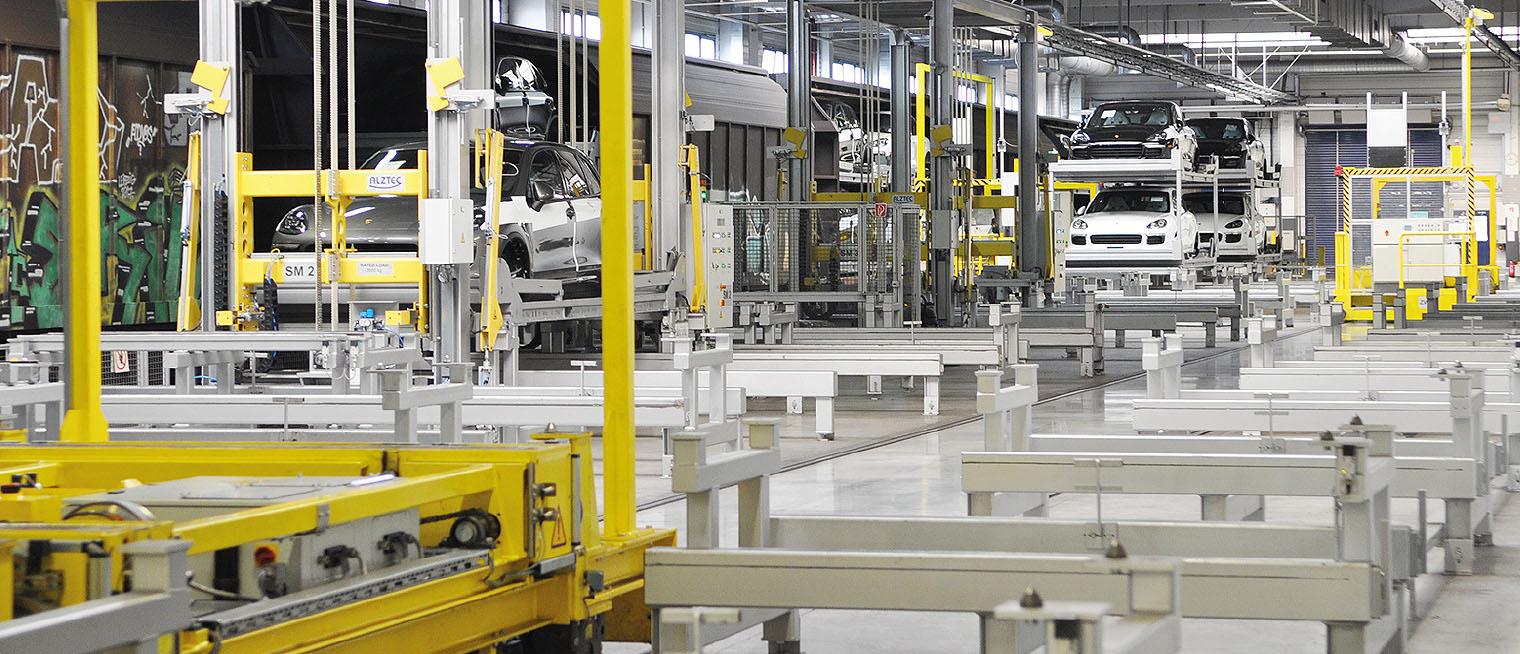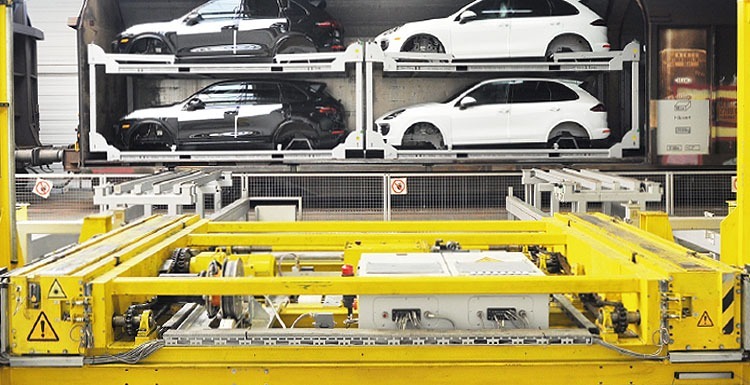 The Task
Conveying
Storage
Loading
Handling
In the automobile factory A complete car bodies for SUV's are produced. At the factory B these car bodies are completed by engines, driveline and exhaust systems to constitute the finished vehicle. The task was to bring the car body in the proper sequence as efficiently as possible from the factory A to the factory B.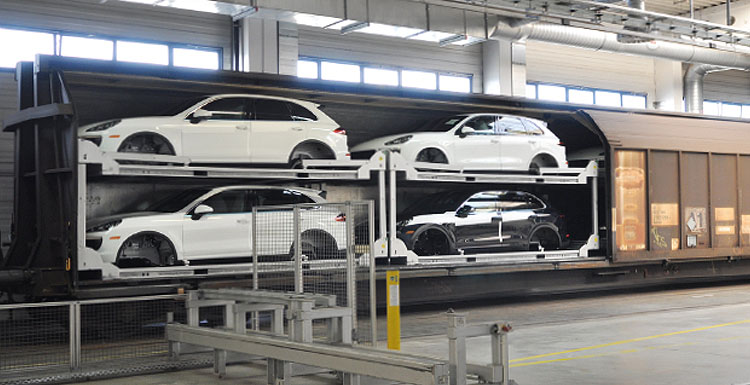 The solution
The core of the plant is the abt. 13 t weighing loading car, which provides always for a full intermediate storage in order that the maneuvering and wait times of the arriving trains can be compensated for. A further main task in this project was the separation of the car bodies and the subsequent stacking and return of the load carriers This problem was solved by the Alztec engineers by developing stacking and unstacking modules as well as of a corresponding conveying linkage in between.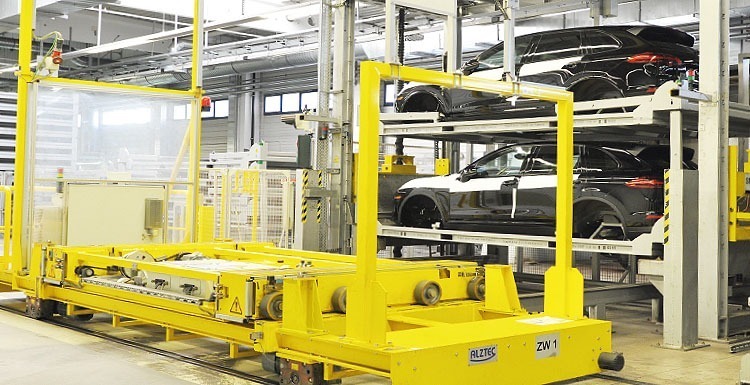 Facts & figures
Capacity: ​420 pcs./day
Alztec team:
7 EE in design
12 EE in assembly / commissioning
8 EE in electrics / control engineering
Main components:
2  loading cars
2  storage servicing equipment
3  unstacking module for car bodies
50 storage slots for car bodies
1  plant control including visualization
1  storage management system
1  factory control linkage
Example
Lifting, rotating device
for wind energy gears
For efficiently rotating
8 categories of heavyweights weighing
up to 32 tons. Easy as a breeze.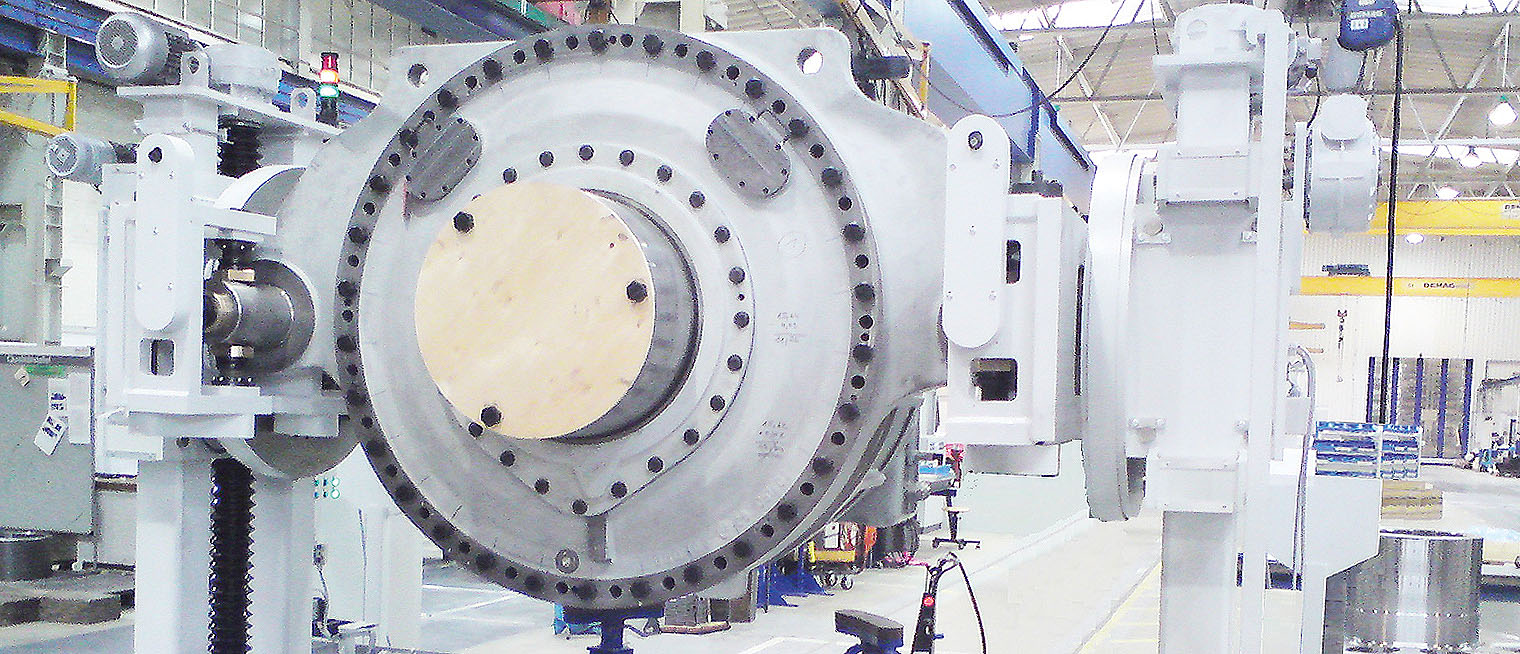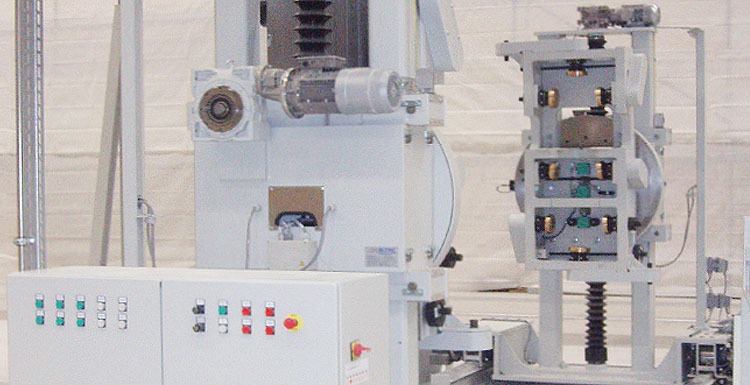 The task
Conveying
Storage
At two locations in Germany and at one in China our customer built assembly lines for wind energy gears. Due to the process, the employees during the assembly must be given access to various areas. For this purpose, from the torque support, the partly assembled gear up to the wind energy gear these parts several times have to be turned over.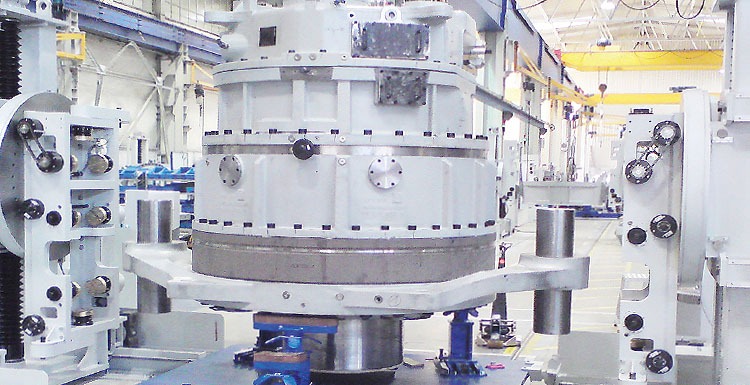 The solution
The lifting, turning devices are composed of a lifting unit driven by a trapezoidal thread spindle and of a turning unit driven by an internally toothed slewing ring. For accepting the components, the lifting, turning devices will be joined automatically on a rail. The receiving jaws have two different inserts for two different gear design variants. In total eight different gear types can be used in the plants. The control is of a semiautomatic design, i.e. the plant only moves with the operator pressing the consent key. Releasing the key, it will stop.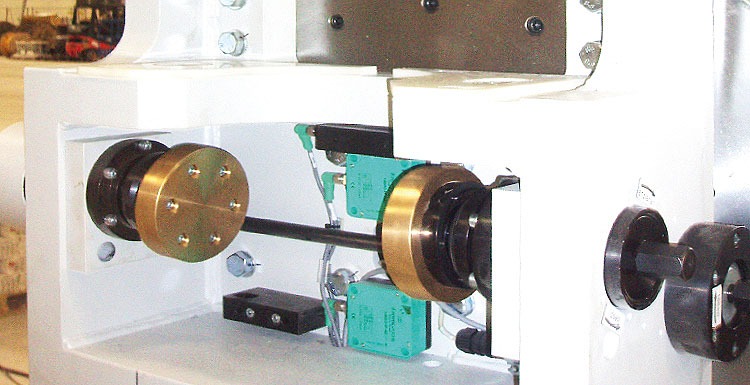 Facts & figures
Capacity​: 32 tons
Alztec team:
2 EE in design
3 EE in assembly / commissioning
2 EE in electrics / control engineering
Main components:
3 lifting, turning devices each composed of
2 chassis
2 lifting units
2 turning unit
2 clamping jaws
1 plant control including visualization
Which task do you wish to come
true
for your organization
?
Let's talk about your needs & requirements.
Just call or send us a mail.


+49 8621 8061-0


info@alztec.com