Warehouse solutions designed to boost your logistics for maximum efficiency. Alztec has just the right solution for you.
Alztec's know-how opens up exceptionally advantageous opportunities for you in intralogistics and storage technology. Individually tailored to your needs from the broad basic portfolio or specially developed for you. Talk to the Alztec experts and obtain useful information about your project. Everything is possible. The Truemaker are ready for you.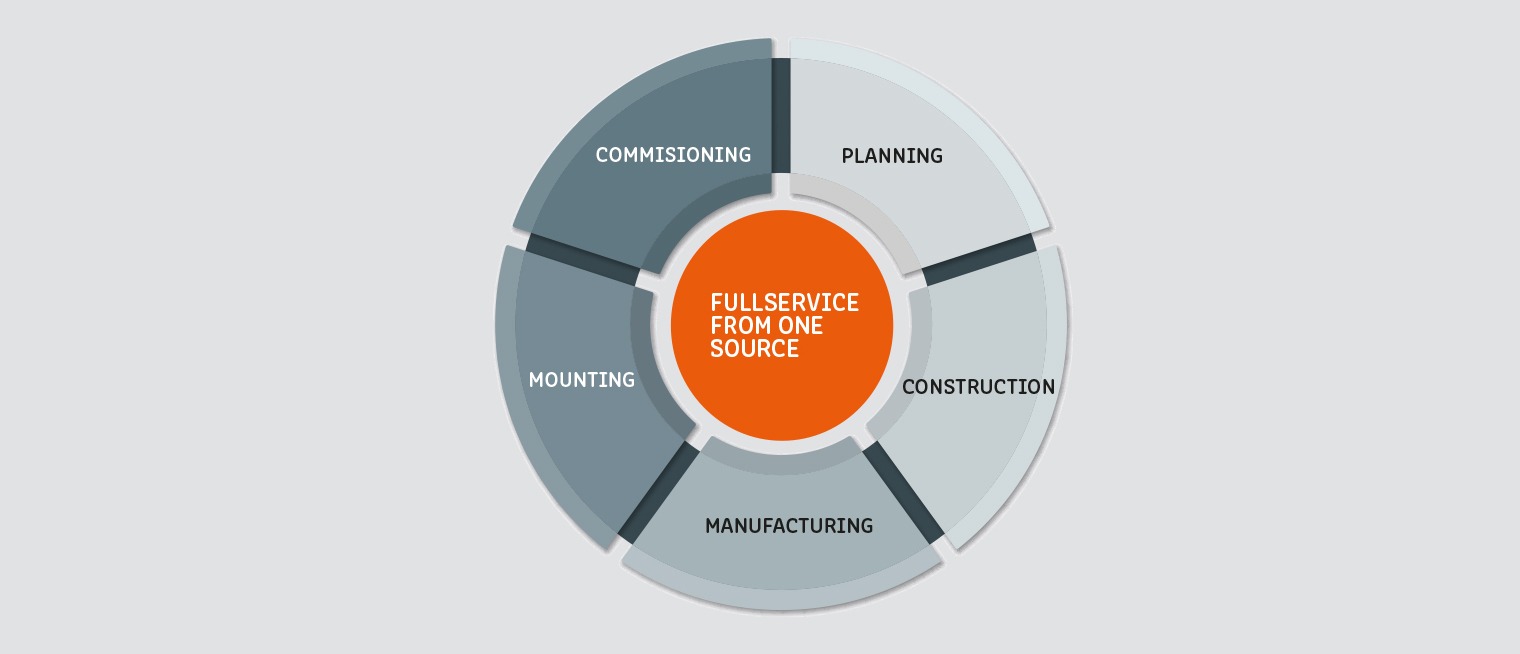 Example
Heavy-duty applications
Heavy weights.
Minimal space.
High redundancy.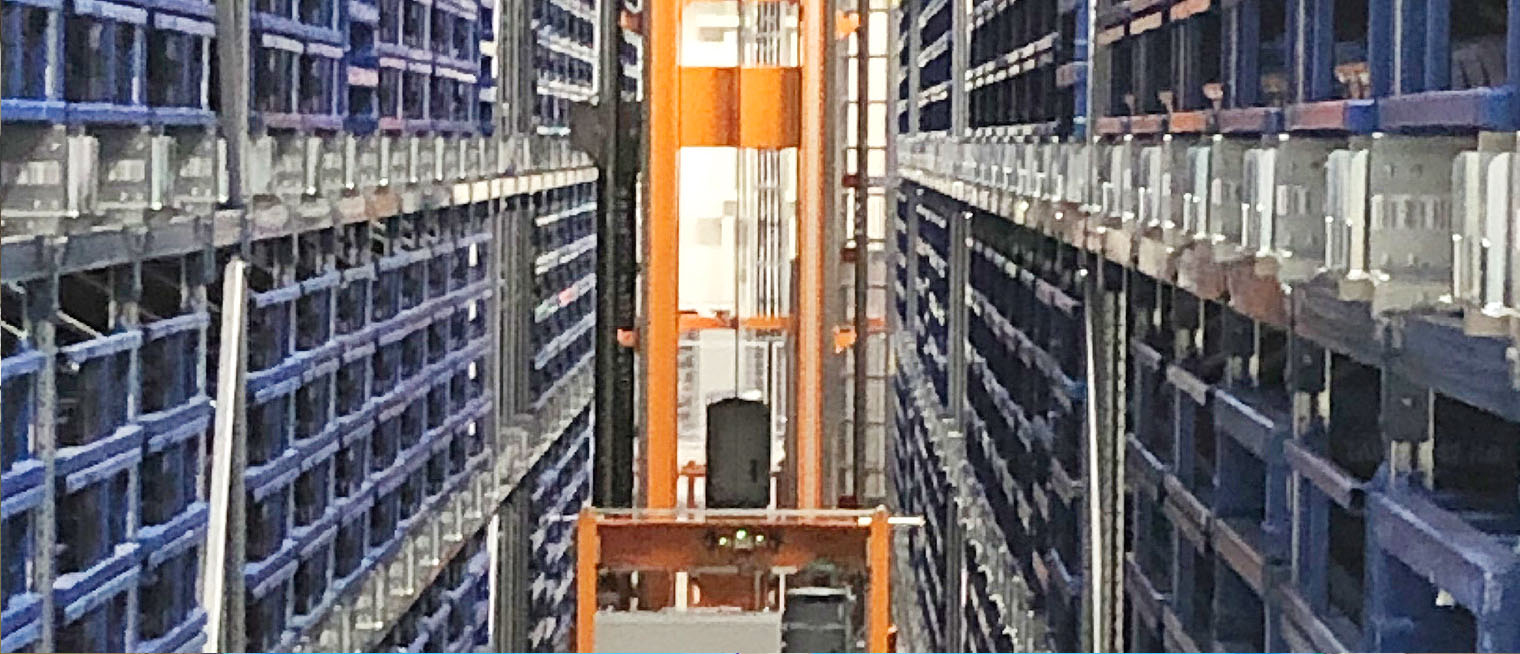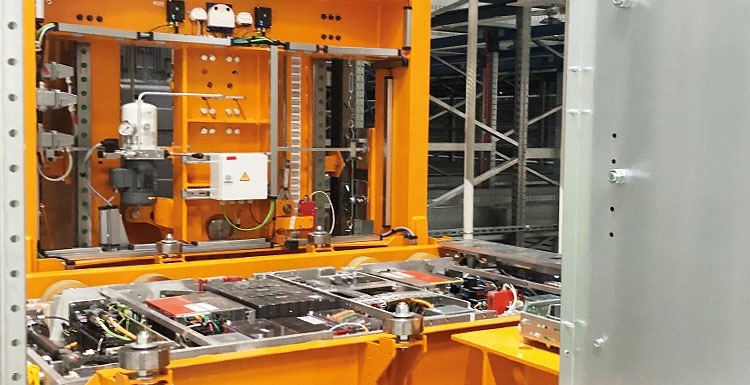 The task
Conveying
To store battery modules or vehicle batteries as well as basic pallets and empties at two different locations. Both warehouses should allow the loading and unloading of products at the front and back. The weights to be stacked range up to 2.5 tons.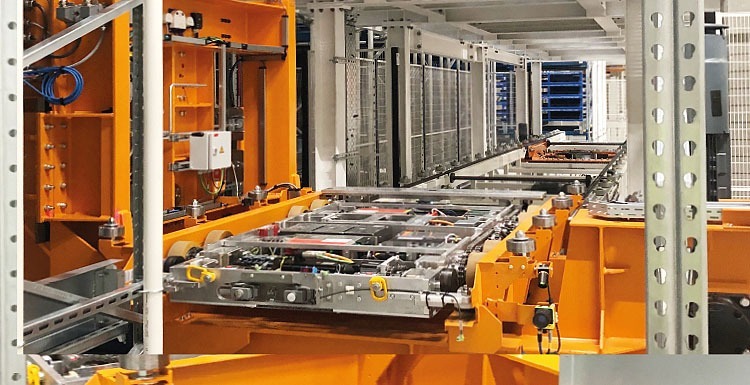 The solution
For maximum redundancy both warehouses feature two aisles each. A long and a narrow warehouse are designed as single deep structures each. Both stacker cranes are equipped with telescopes. The second warehouse with its square footprint features two aisles and multiple deep shelves. The lifting platform on the stacker crane is equipped with a charging station to allow wireless satellite movement into the channels. Both stacker crane types are designed for handling payloads up to 2.5 tons.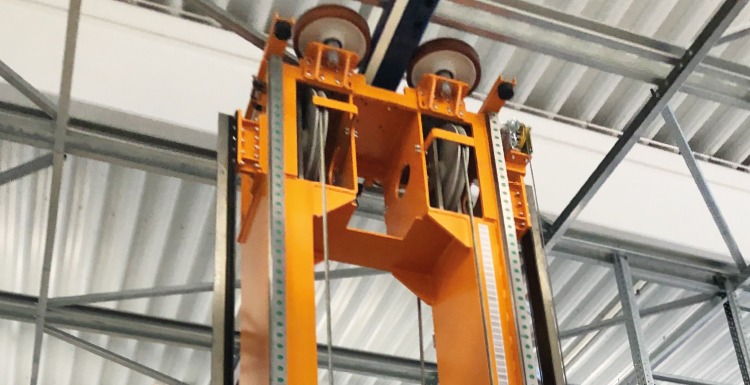 Facts & figures
Capacity: 500 stacks/day
Payload: 2.5 tons
Alztec team:
4 design & engineering staff
16 assembly & commissioning staff
8 electrical & control engineering staff
Main components:
2 aisles, single, deep
2 stacker cranes with telescope
2 aisles, multiple, deep
2 stacker cranes with satellite
2 plant control systems including visualization
2 warehouse management systems
Example
Dynamic
commissioning
Just in sequence –
when every second counts –
at 424 storage bays.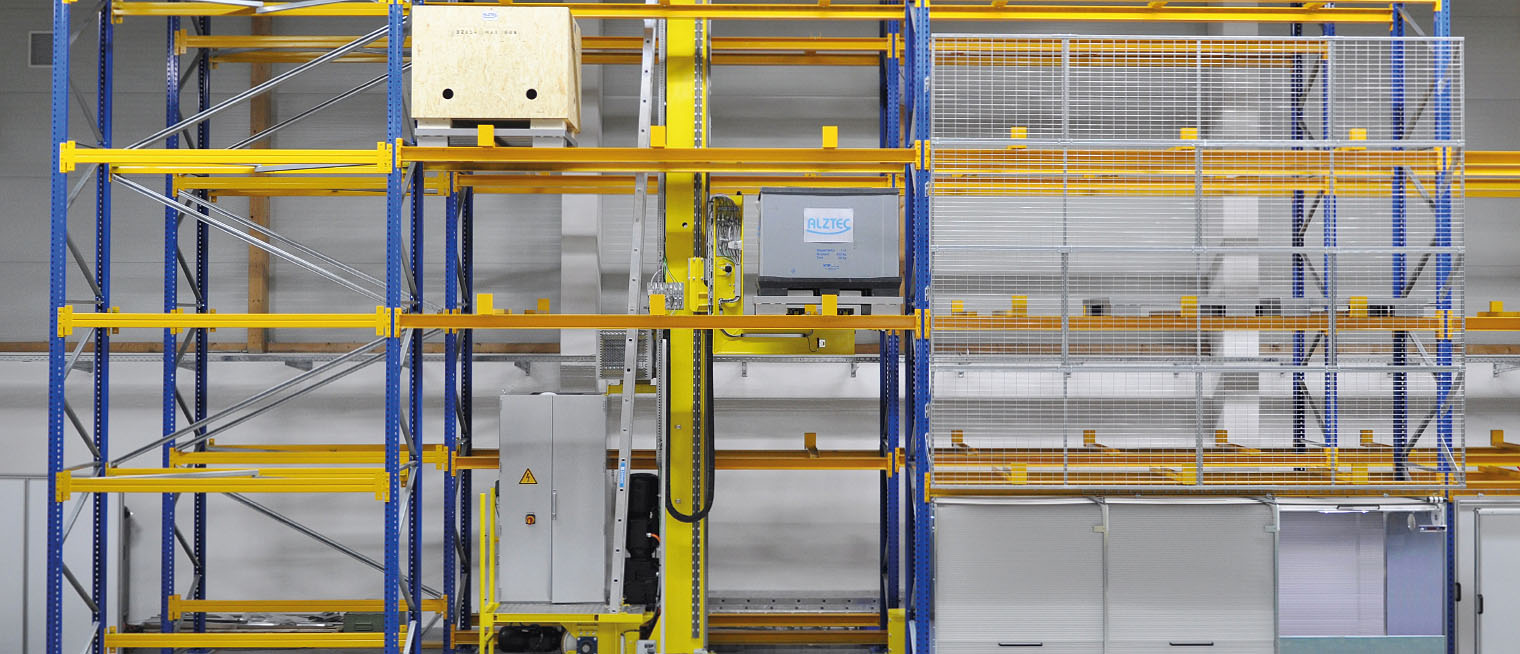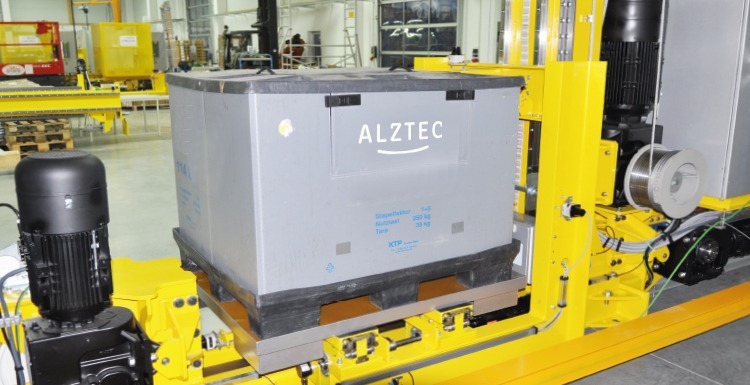 The task
Conveying
Storage
In order to provide the production line for the upper class manufacturer of automobiles with the required parts, you need a fully automatic plant, making available to the workers on 424 variable positions always the corresponding components in order to be able of then precommissioning these components.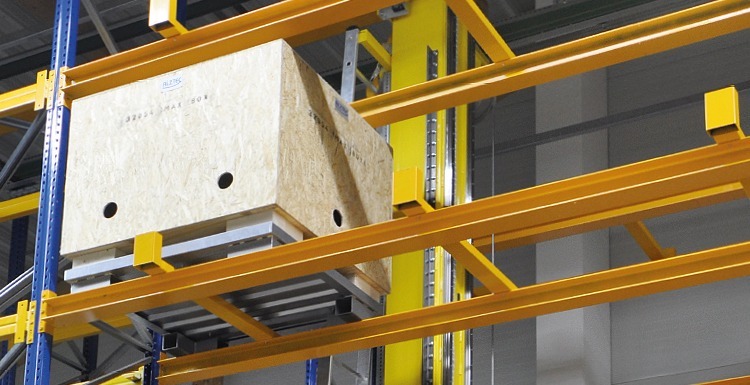 The solution
Alztec plans and supplies the complete material flow system adapted to the assembly sequence of the final assembly line. One of the main requirements are the speed and the reliability of the rack servicing. In order to satisfy the elevated speed requirements of 4.5 m/s at a load capacity of 1,000 kg; the rack servicing equipment specifically has been designed for this application. In order to guarantee the required reliability. It has been equipped with redundant motors.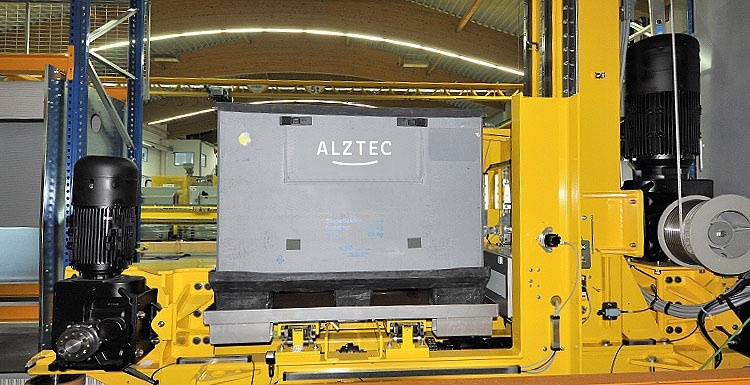 Facts & figures
Capacity: ​1.440 pcs./day
Alztec team:
12 EE in design
16 EE in assembly / commissioning
6 EE in electrics/ control engineering
Main components:
6 rack alleys
6 rack servicing equipment
170 meters shuttle high-level track
6 shuttles
150 metres conveying track
1 lifter
2 stacking modules
1 plant control including visualization
1 warehousemanagementsystem
Example
Automatic
storage system for small
load carrier containers
Always the appropriate components
in the right place.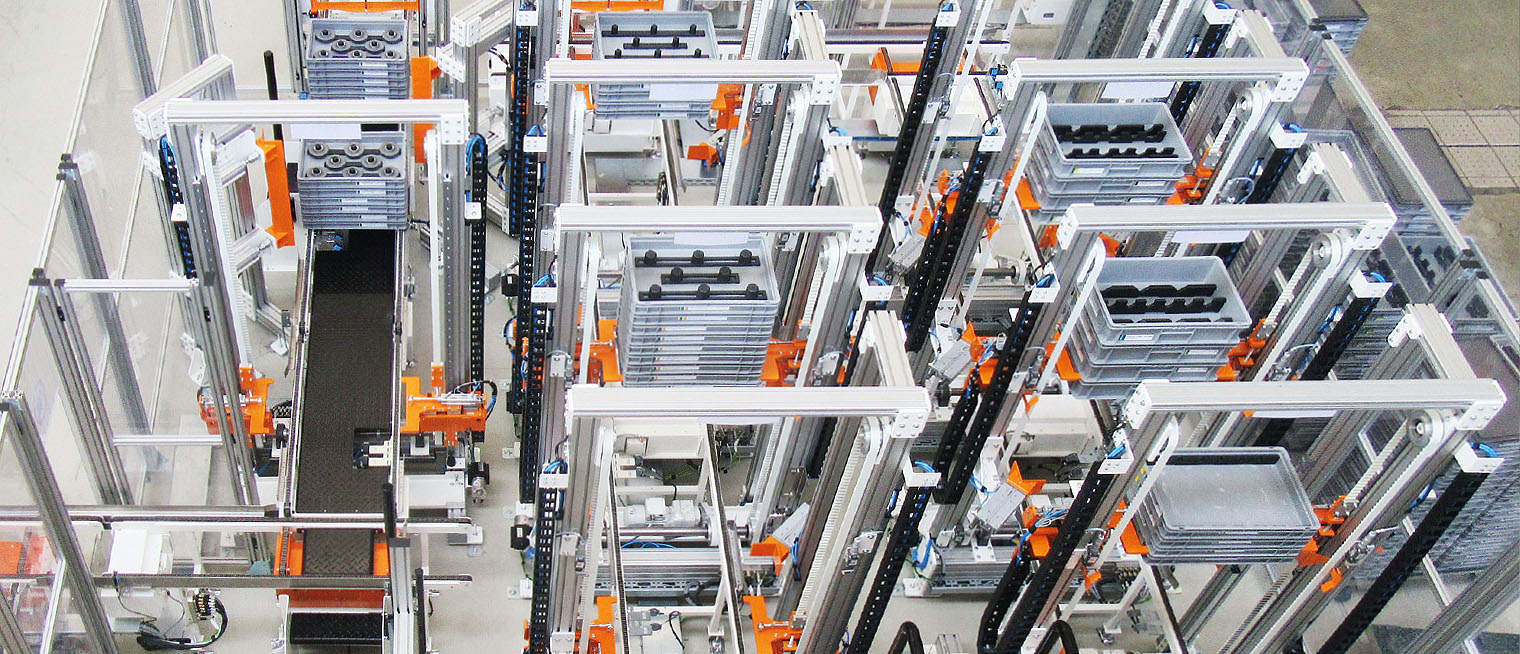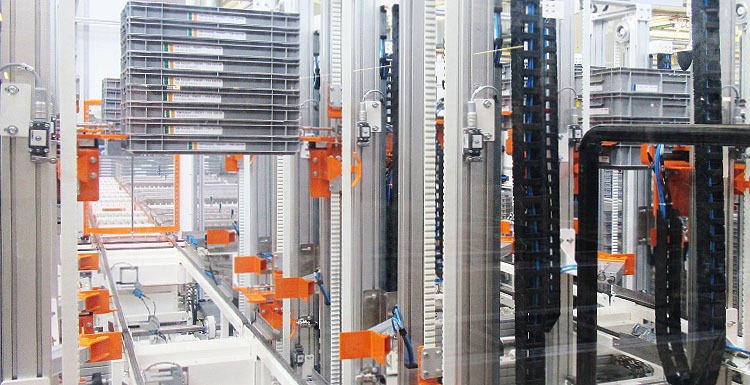 The task
An automatic storage system was to be set up in an automobile works for the pre-sequencing of a manufacturing line for the gear assembly.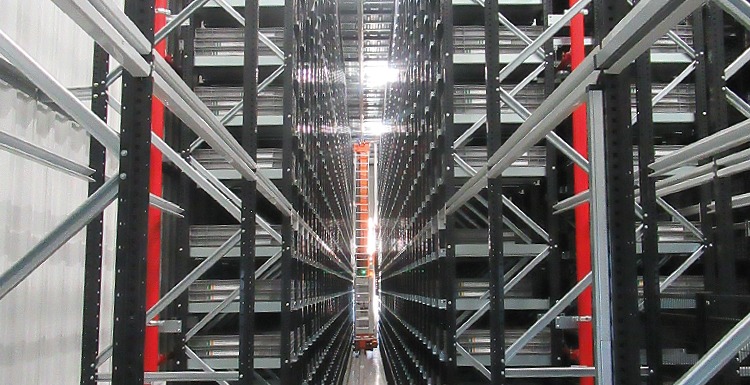 The solution
Besides the known requirements applicable to an automatic warehouse, the quest was to develop a model for (un)stacking, which optimized the stacks arriving for storage as required and would assort the single small load carrier containers, mixed up by production, to stacks capable of being picked up   Also the subsequent linkage of an additional rack alley as well as of 2 robot cells for equipping a washer did not cause any problems to the Alztec engineers.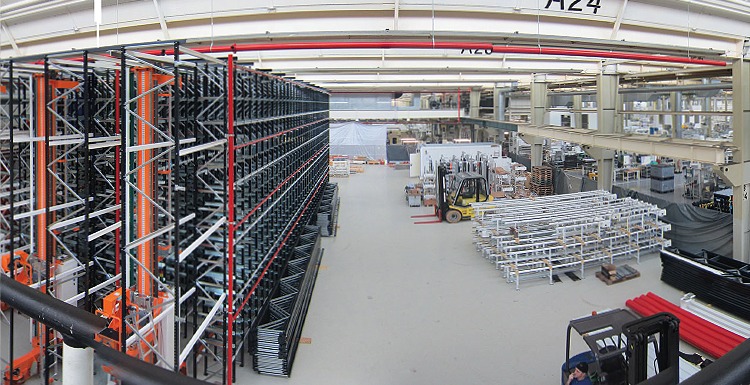 Facts & figures
Capacity​: 3.100 pcs./day
Alztec team:
6 EE in design
12 EE in assembly / commissioning
4 EE in electrics / control engineering
Main components:
4 rack alleys
4 rack servicing equipment
2 robots
14 racking modules
8 lifters
1 automated cover handling
250 metres conveying track
1 plant control iincluding visualization
1 warehousemanagementsystem
Which task do you wish to come
true for your organization?
Let's talk about your needs & requirements.
Just call or send us a mail.


+49 8621 8061-0


info@alztec.com